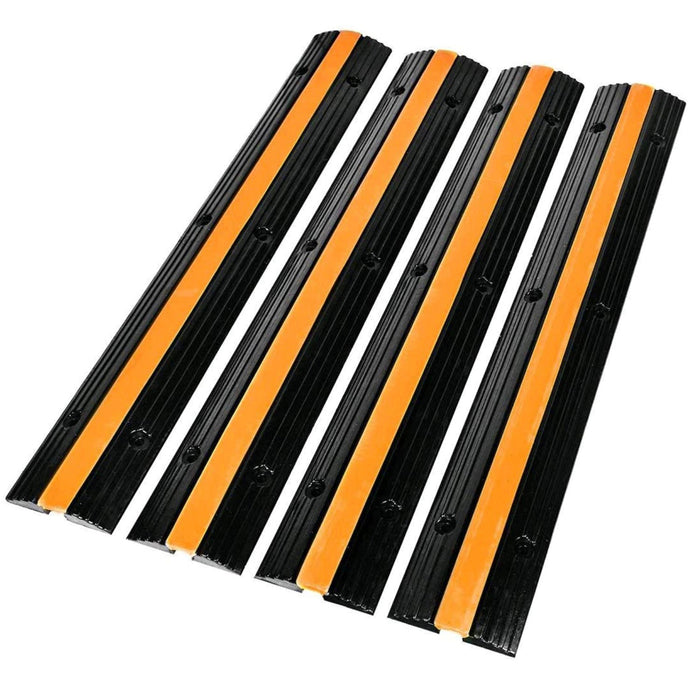 Atlas® Safety Stripe Drop Over Rubber Cable Protector
Unit Size: 40" L x 6" W x 1.2" H
Max Weight Capacity: 22046 Lbs
Channel Size: 1.1" W x 0.8" H
Made from durable rubber to ensure a long life.
Safety Yellow Stripe for better visibility
Helps organize and protect cables.
Protects cables from foot traffic and other potential hazards.
Raised edges help to contain cables and keep them safe.
Easy to install with included mounting hardware.
Black color blends into most environments.
Lightweight and portable for easy transport.